(Question? E-mail info [at] errico [dot] com)
Yesterday, I released the album artwork, song sequence and credits for "Wander Away." I've gotten e-mail back that is so great, I had to share. If you have questions, e-mail them to me, and I'll do my best.
Mike,
Having grown up in small-town Illinois…I DON'T recall such a place as "Johnsburg"…! Either set my mind at ease by admitting you made up the name…or tell me EXACTLY where it is located!
I knew of Bentown, Holder, Jenkin's Switch, Sutter's Siding…and even "Mindale," a probably demolished station on the Illinois Terminal Railroad (an electrc "interurban" railroad of the first half of the last century…!)
Steven _____
(old Ill's boy…!)
Steven,
Short answer is: You'd have to ask Tom Waits. He wrote it. He plays it on piano, so, on a sleepless night, I decided to arrange it for guitar. It's a pretty tricky arrangement – pianists get all ten fingers to hit notes, while guitarists get four – and it uses a lot of open strings and harmonics to get the sense of piano rolls up the keys. I'm scared of playing it live because it's pretty complicated (for me, anyway), and I'm not the same guitarist live as I am when I'm just relaxed at home. Tom has a stand-up bass on the original, and I have Jeff Hill on stand-up bass on mine. Otherwise, the singing is, well, pretty different.
But then you got me thinking, so I had to check it out. The lyric states:
…She grew up outside McHenry
In Johnsburg, Illinois…
…sooo, I Google mapped Mc Henry…and lo and behold, due north, and a little east, sits a town called Johnsburg.
(http://maps.google.com/maps?oe=utf-8&rls=org.mozilla:en-US:official&client=firefox-a&q=Johnsburg,+Illinois&um=1&ie=UTF-8&hq=&hnear=Johnsburg,+IL&gl=us&ei=IadaTZBzgfzwBru-mNYN&sa=X&oi=geocode_result&ct=title&resnum=1&ved=0CBMQ8gEwAA)
The official Johnsburg, Illinois Web site, estimates their population at 7,000, and the place looks beautiful. According to interviews I've read with Tom, this is where his wife, Kathleen Brennan, is from.
However, the town doesn't seem to have rallied around that fact: http://www.johnsburg.org/?q=search/node/tom%20waits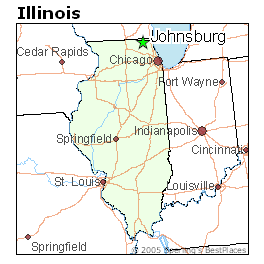 Thanks for asking,
M
More record news, plus personal brain fragmentation at Twitter: http://twitter.com/mikeerrico
Join the Mike Errico Mailing List: http://errico.com/mailinglist.html
On iTunes: http://itunes.apple.com/us/artist/mike-errico/id3567281
Mike Errico is on: Facebook || Twitter || YouTube || Bandcamp || SoundCloud || MySpace || Last.fm || Pandora || ILike || MOG